*** This page might not be translated. ***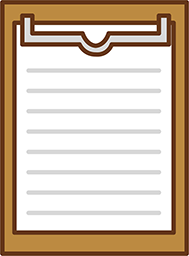 A master corpenter's work in a small village
2019-02-21 17:03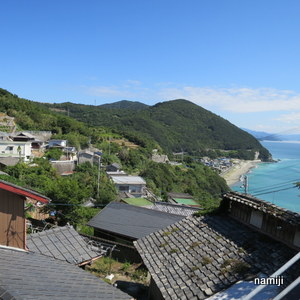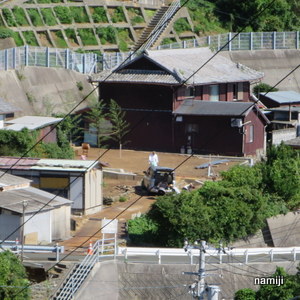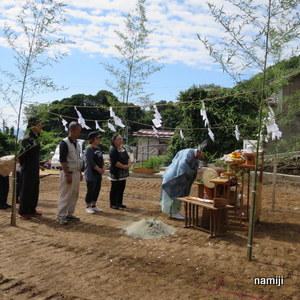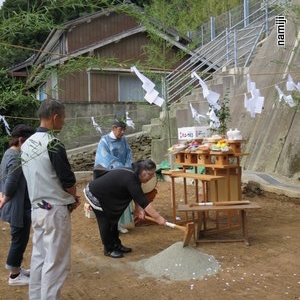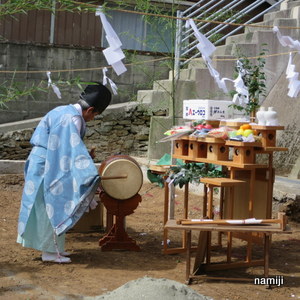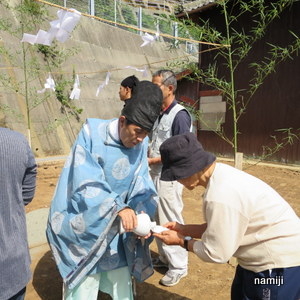 The Shinto ceremony of purifying a building site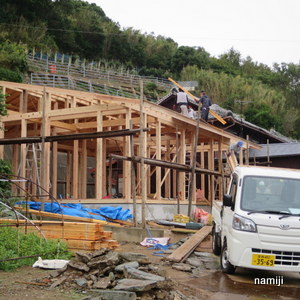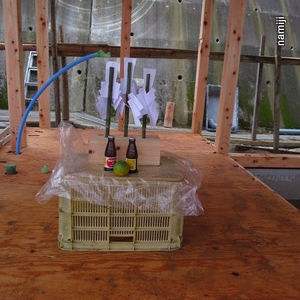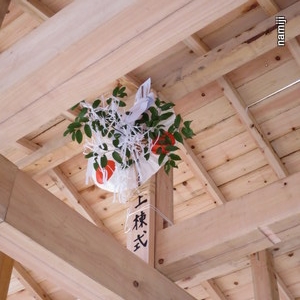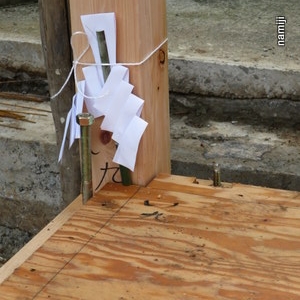 The ceremony of completion of framework, days afer, the completion of the house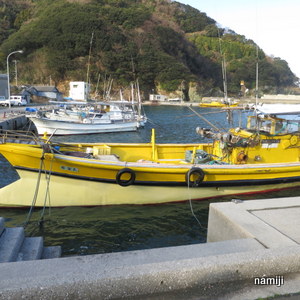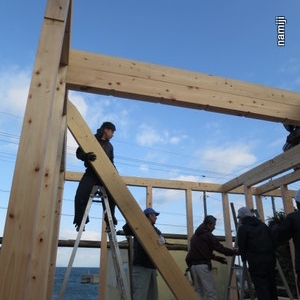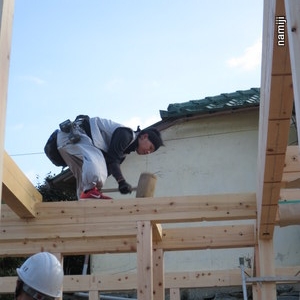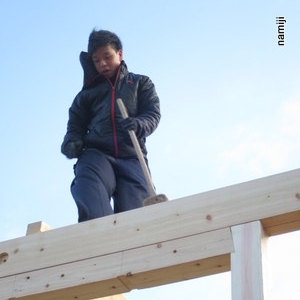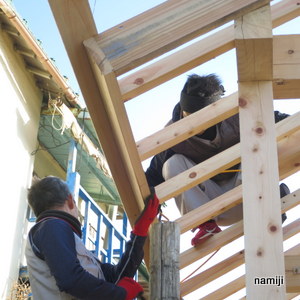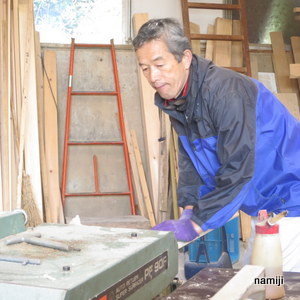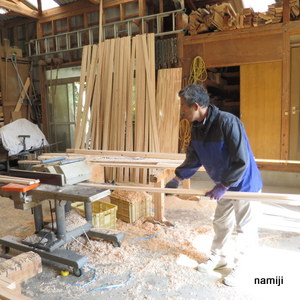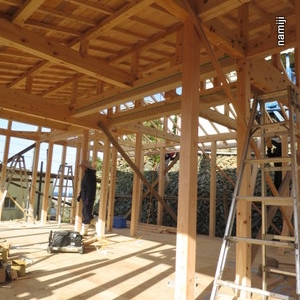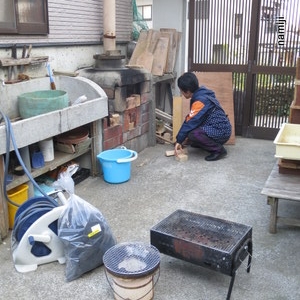 need some staff cooperation for setting up the framework, the wife of the master carpenter prepare dinner for the staffs on the day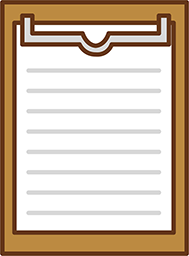 A Singaporean holiday in Sadamisaki Peninsula, Shikoku
2019-01-19 08:56
A Singaporean, Jessie is one of my friends, came at my house on the Christmas day in 2018.
She has been visited here almost every year or once two years. Her stay in Japan was usually for about two or three weeks and most of her holiday, she spent in my village. This time she came here in winter season, this makes her a lot of her health problems. It takes a little time for her to get used to cold weather.
However, she had good experiences this time. I would like to introduce her experiences along following photos*
From the port of the Sadamisaki peninsula, Kyushu is only 70 minutes trip by ferry. So, one day, we visited Kyushu, the famaous Onsen called Jigokumeguri, Kuju bridge which is the most longest hanging bridge in Japan, then drove to near the Aso mountain to take a look wide landscape from the drive way.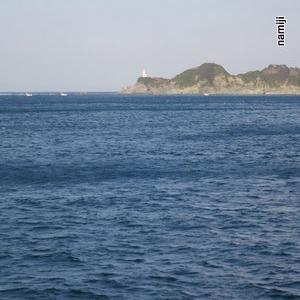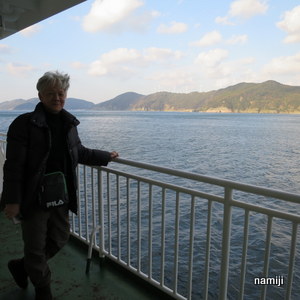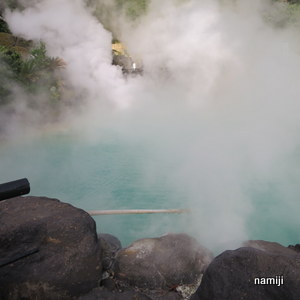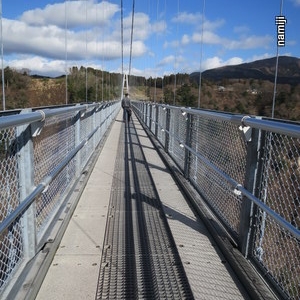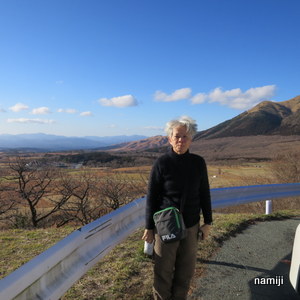 The other day,one of villagers, my friend tought us how to make Sasimi.His work was almost artist!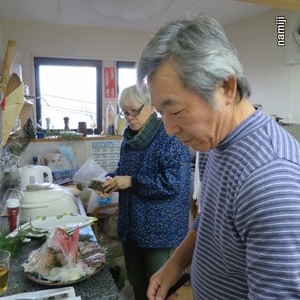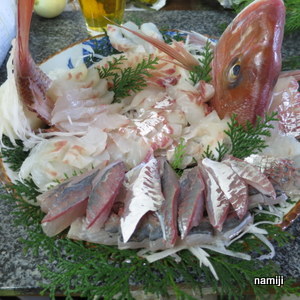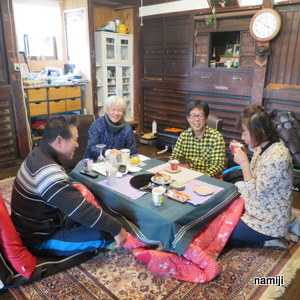 Even most of Japanese and our villagers have not experienced a traditional way of making MOCHI (rice cake) at a house.
The family was excellent, they did traditional way of using KINE and USU.(see photos)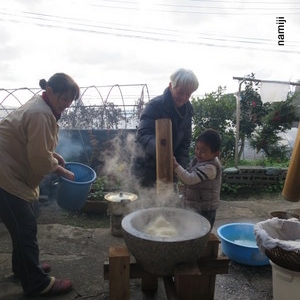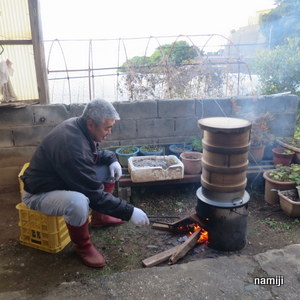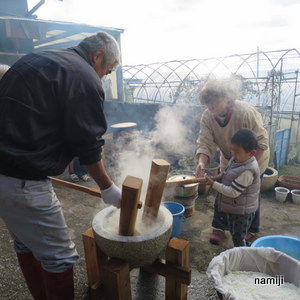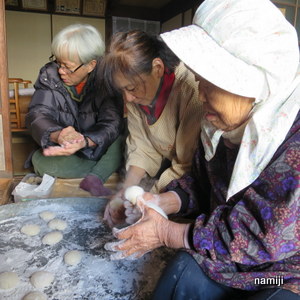 Next her experience was harvest of tangerines. The farmer taught her how to cut the stem and we ate the fresh tangerine at the field.
Then, she had experience of fishing. On the day, for lunch, the farmer's wife gave her cooking lesson, typical, however special cooking, CHIRASHIZUSI. This dish is usually made on family special day, regional festival etc.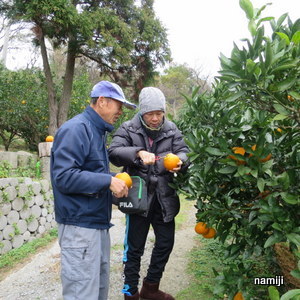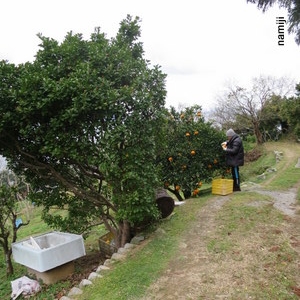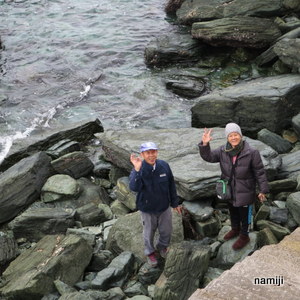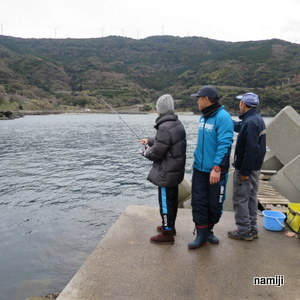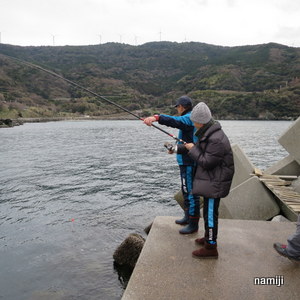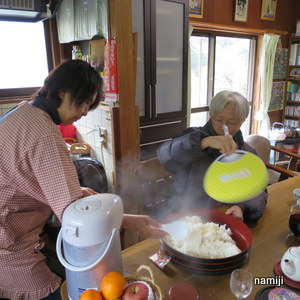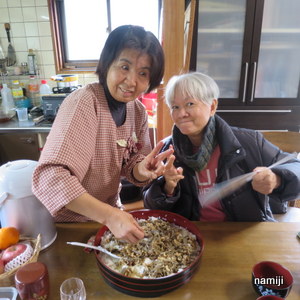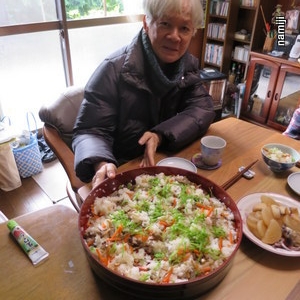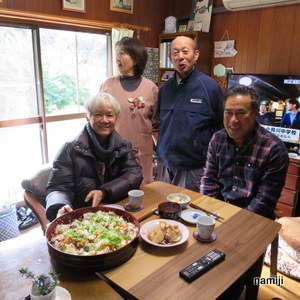 She wanted to work at field and kitchen like as my routine work. However, her health condition became worse, so, I suggested her to take the Asian treatment as you see the photo.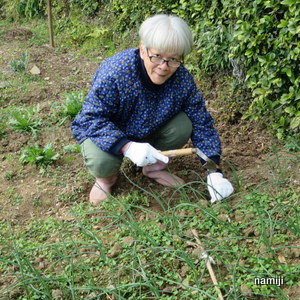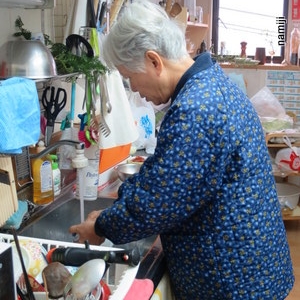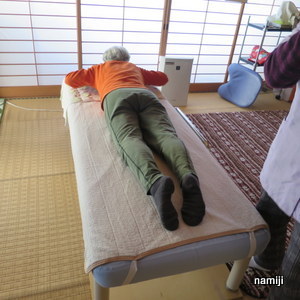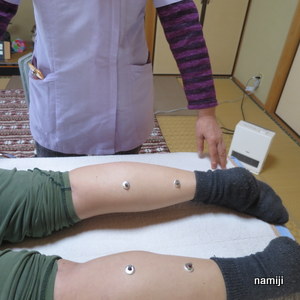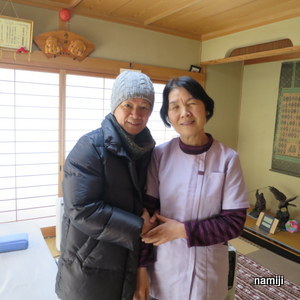 On the first day of 2019, we drove to the mountain terrace located almost center of the peninsula in order to watch the first sunrise of the new year. It was beautiful sunrise.
As Japanese traditional custom, we visited a shrine and temples for wishing our good health and happiness in new year. During her stay, sometimes she enjoyed working around village and taking Onsen etc.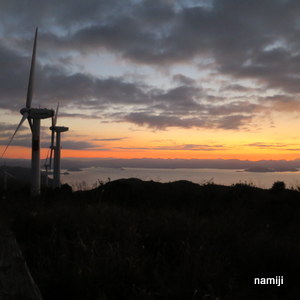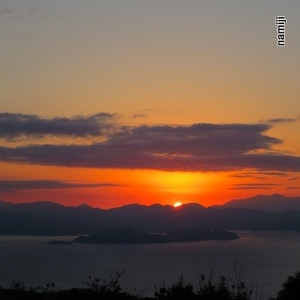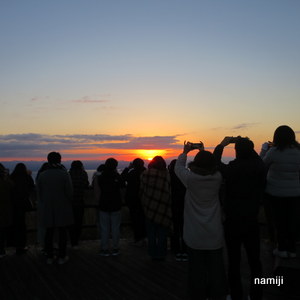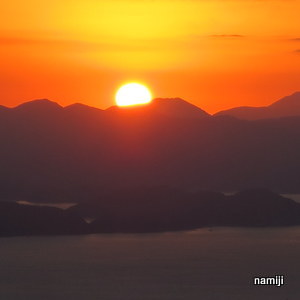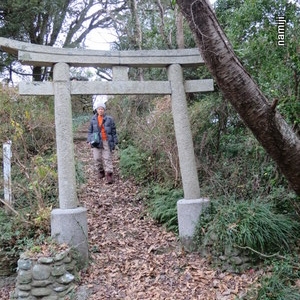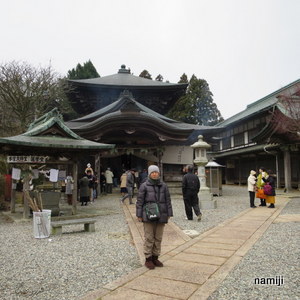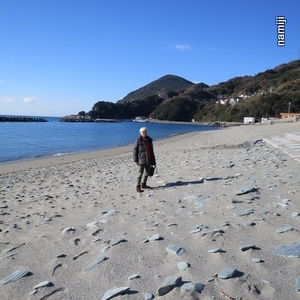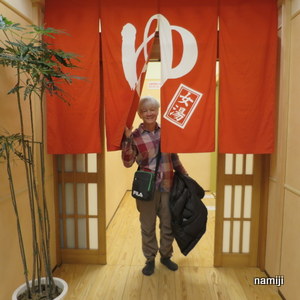 The last day of staying at my village, she bought dried small fish for souvenir to her family in Singapore.
On the day for dinner, my friend invited us to her house and arranged old style cooking using SHICHIRIN, a kind of old style grill utensil. Nowadays, this is also very unusial experience for us even Japanese.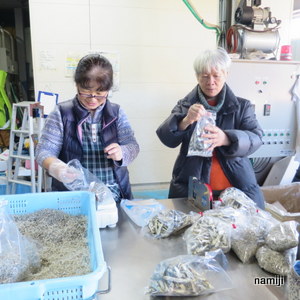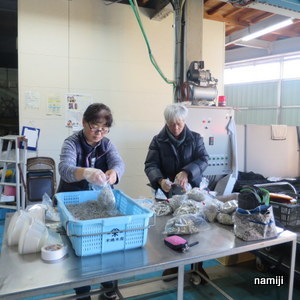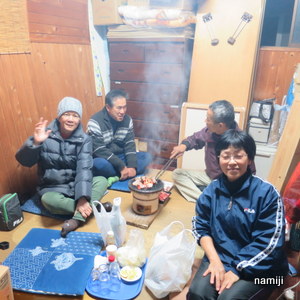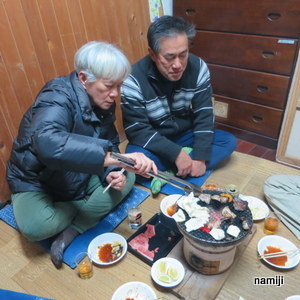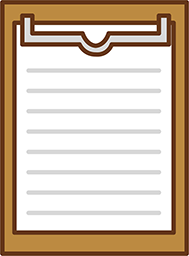 Vietnum Ho Chi Ming in June
2018-10-04 18:33
Late in June, I had a chance to visit Ho Chi Minh city (Saigon), Vietnam, with my sisters and a friend.
We arrived at Tan Son Nhat International airport and just stepped out from the arrival lobby. Suddenly, I was surrounded by that hot, humid air that is very characteristic of Southeast Asia. I like this feeling.
On the way to the hotel and also while taking an evening walk after hotel check-in, we saw unimaginable traffic conditions in the town. I and my party couldn't cross the road in front of the hotel because the huge number of motorbikes and cars did not stop for us even though the traffic light for us was green. The hotel doorman said that in Vietnam, traffic priority was in this order - motorbikes, cars and then pedestrians!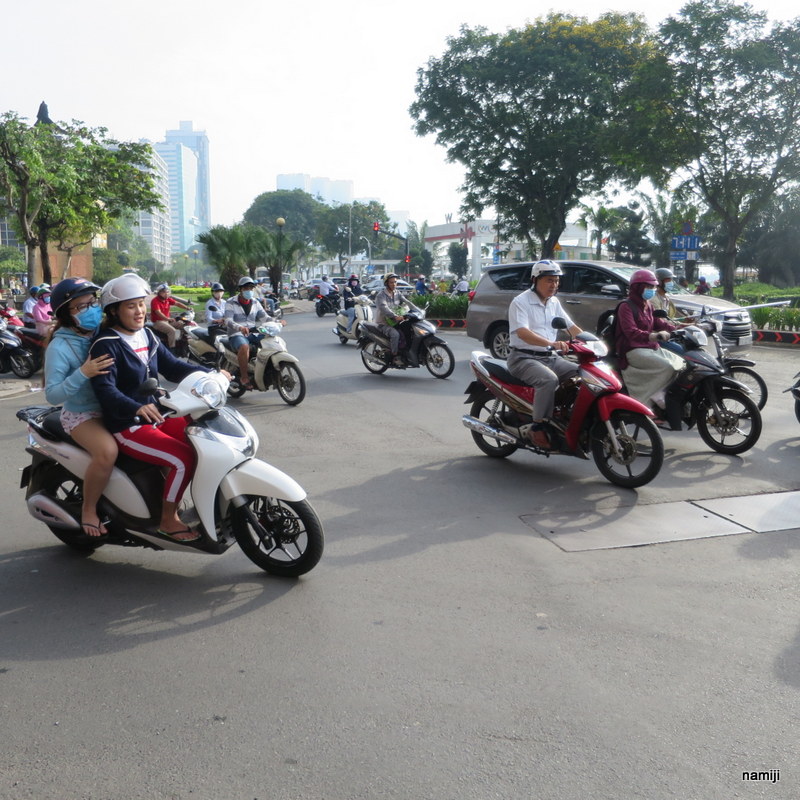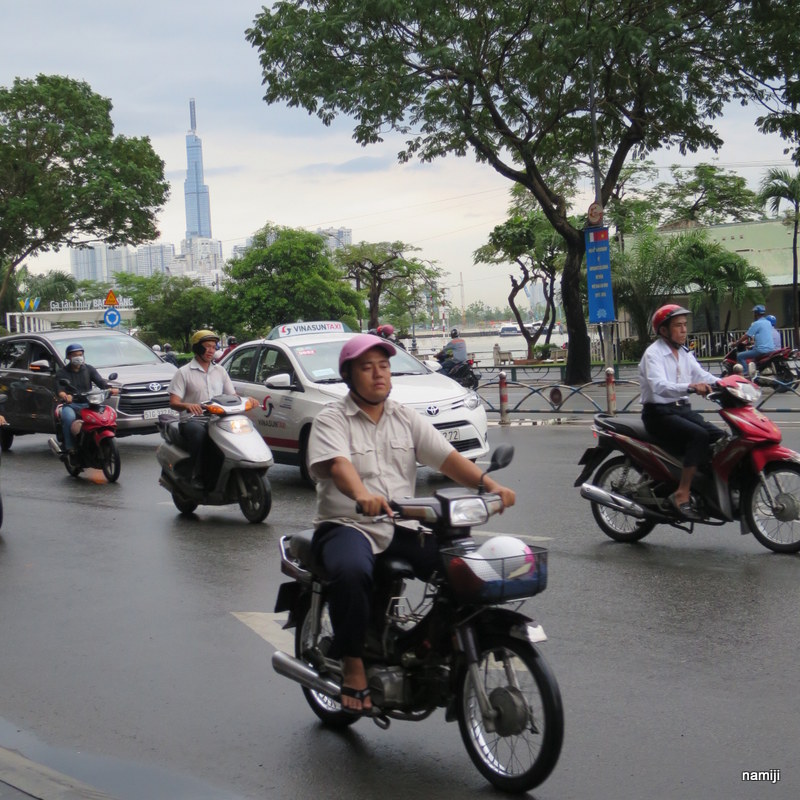 For dinner, we went to a local restaurant. The meal was a very typical noodle made of rice flour.
Our first day was over, we were very tired - caused by the stress of traffic in the town.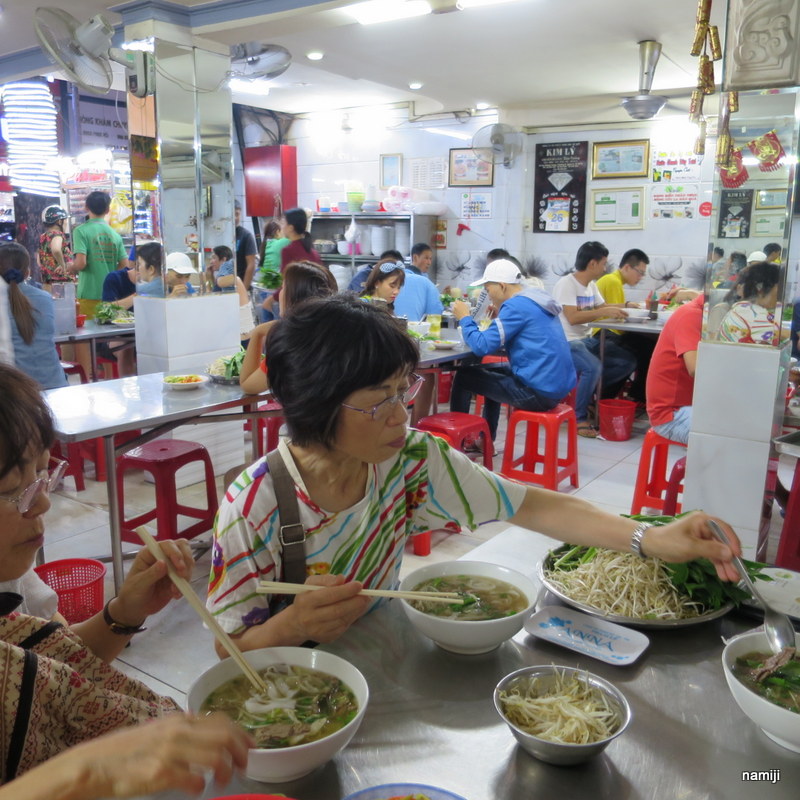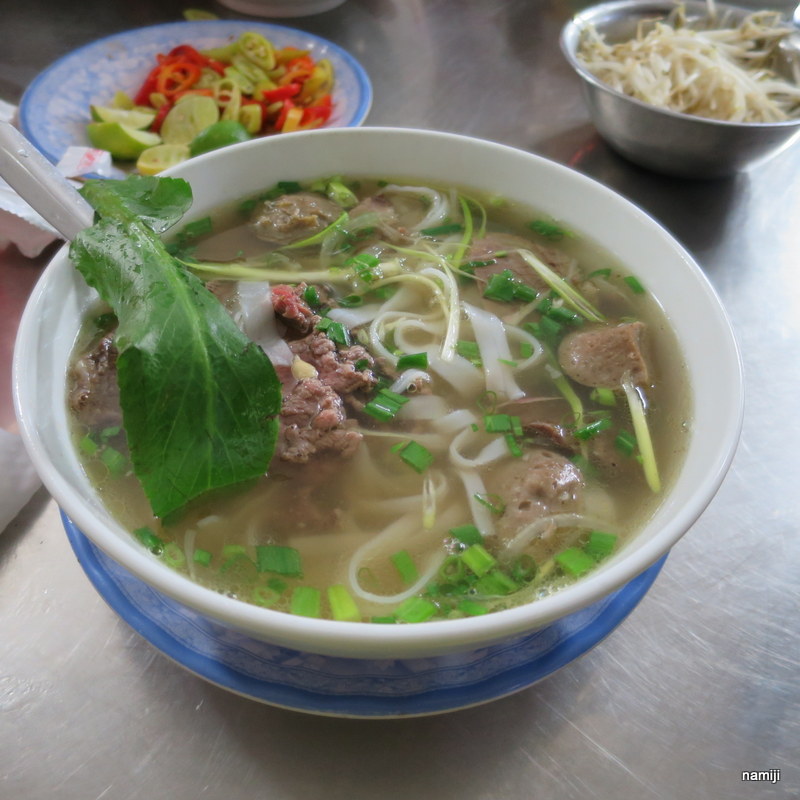 On the second day, we joined a Mitoh Mekong Delta cruise (Thanh pho My "Tho").
Mitoh is a new city well known for producing fruits.
The Mekong river is almost 4000km in length starting from the Himalayan Mountains and flowing down to the Indian Ocean.
We enjoyed the fruits and the boat cruise through the jungle.
Our stress on second day was caused by the Vietnamese currency, the Dong. We are not accustomed to prices with such a big number.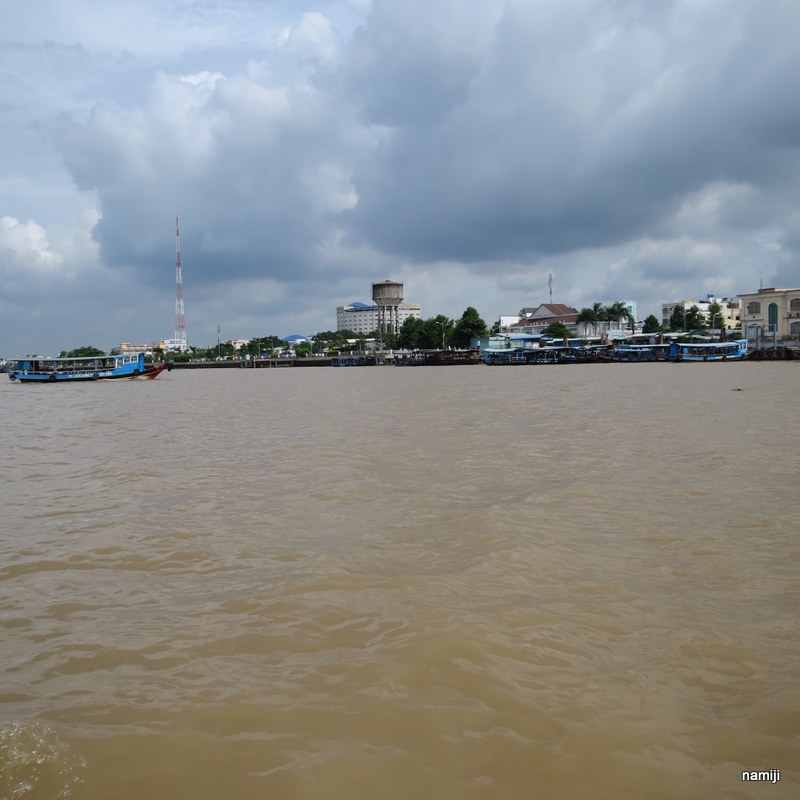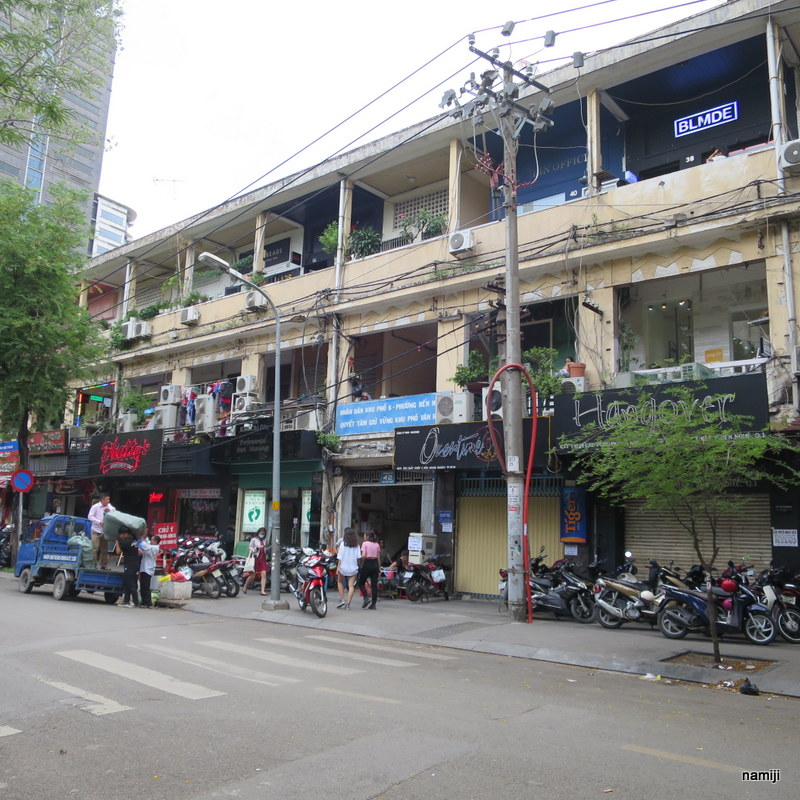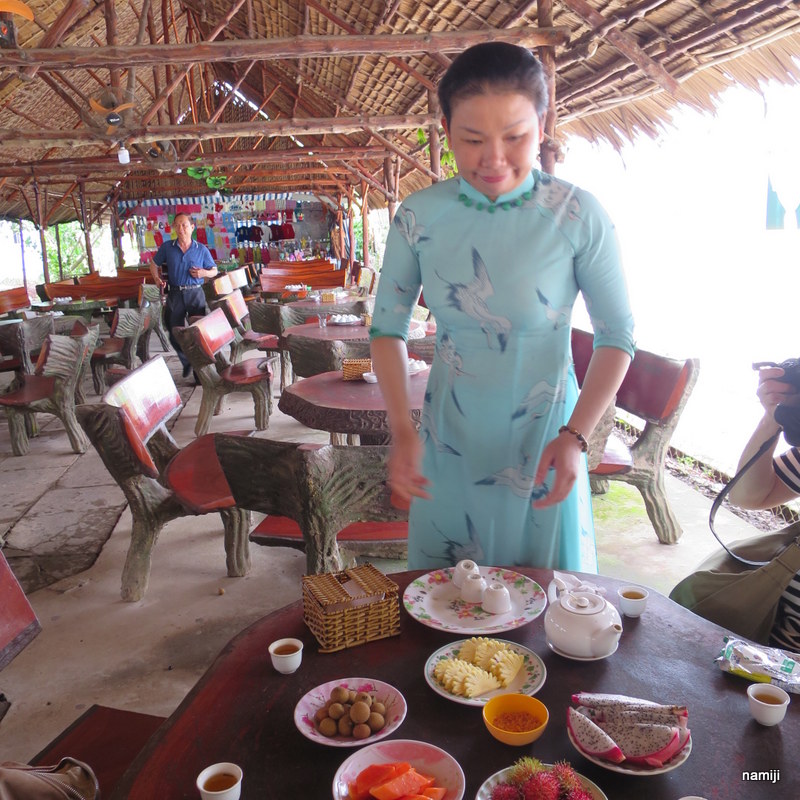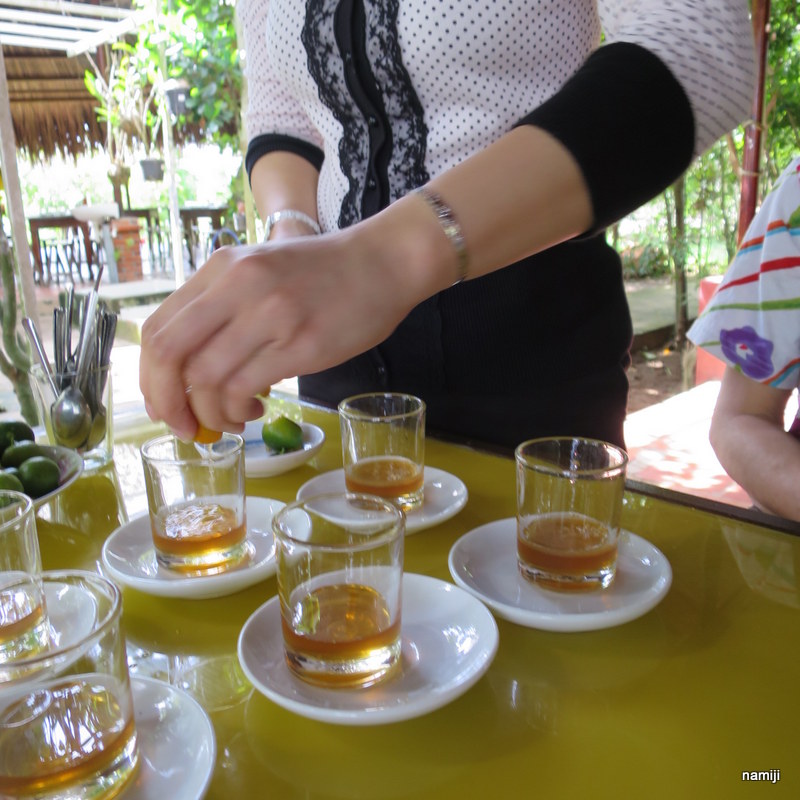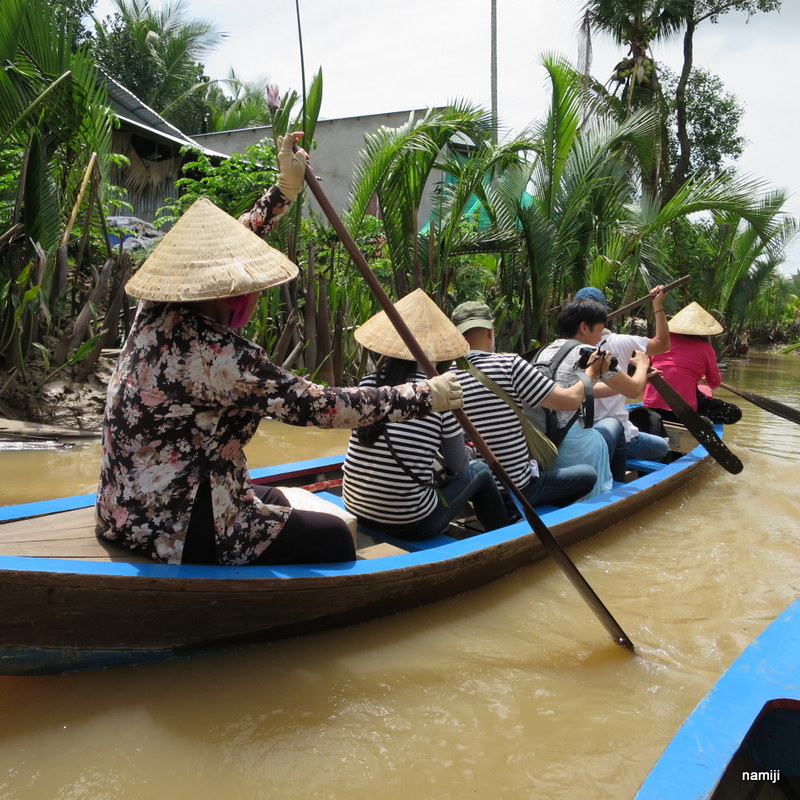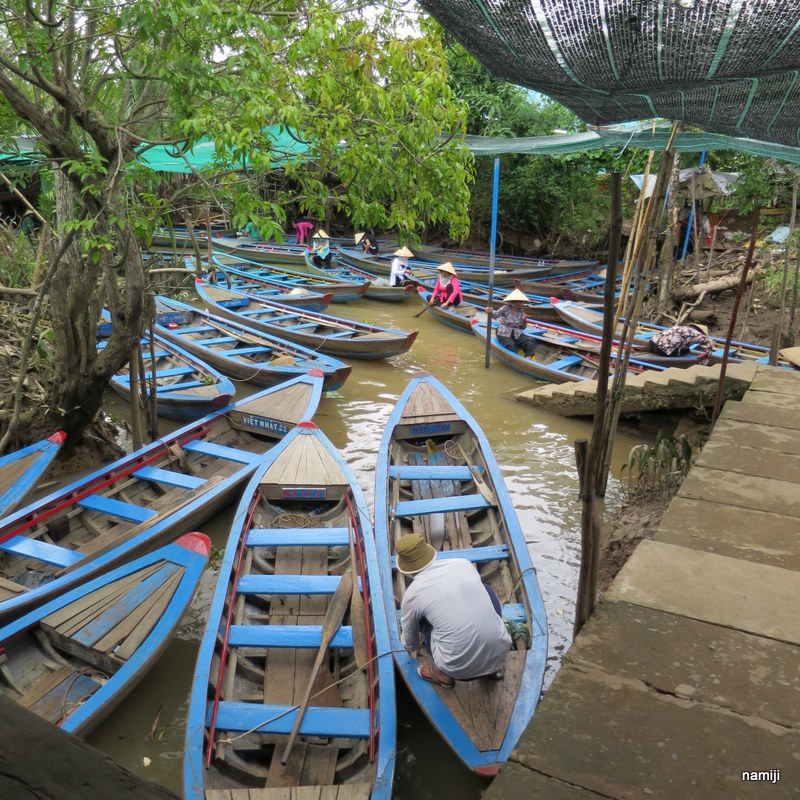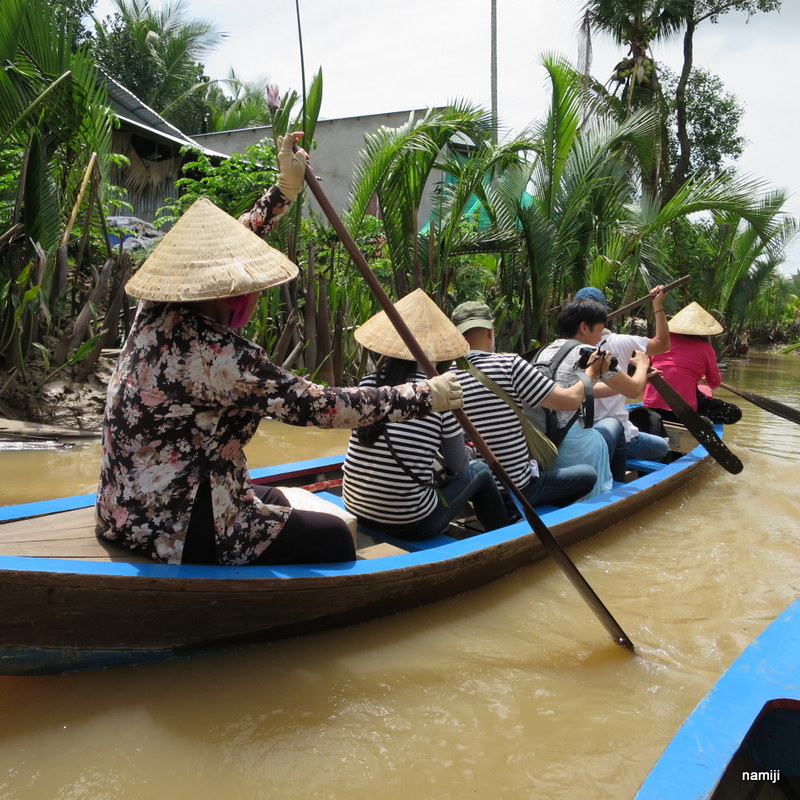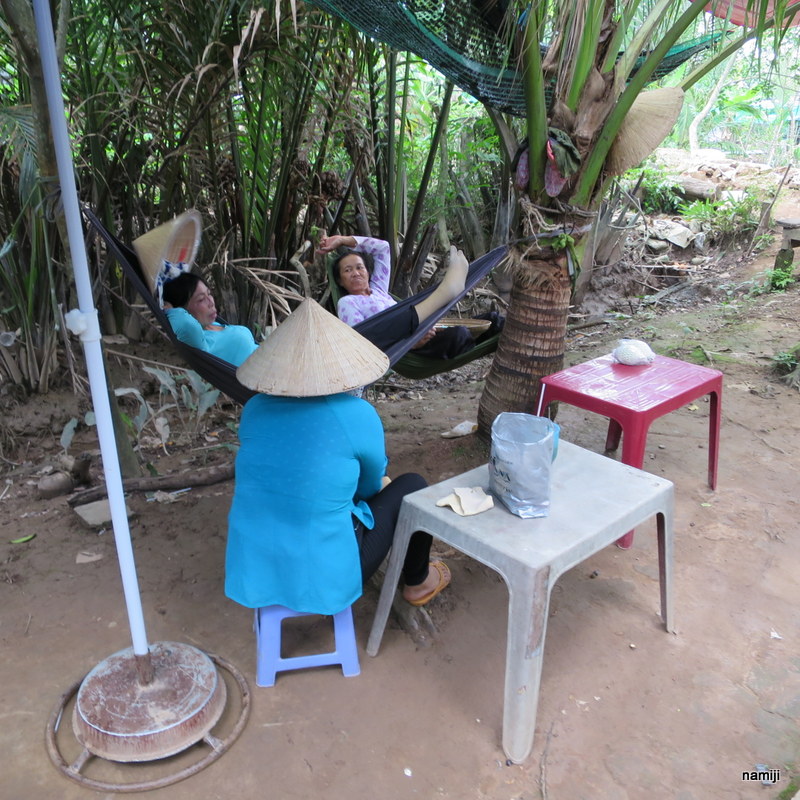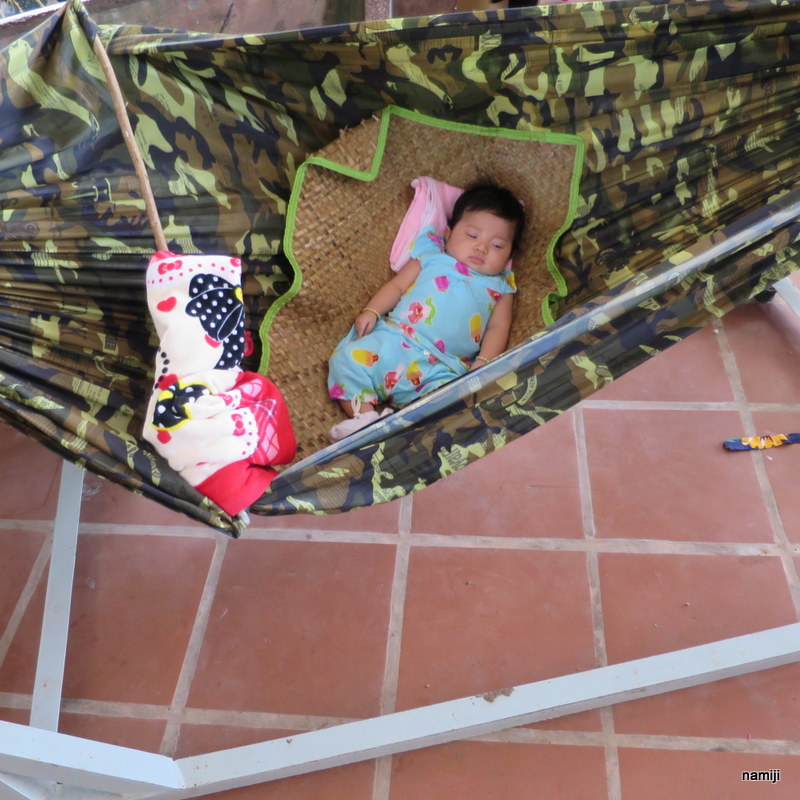 Mekong river, Kone island in the river, tasting of honey and fruits produced in the island and boat cruise through the jungle
On the third day, we enjoyed shopping and sightseeing. The town is a mix of modern urban buildings and old Vietnamese buildings full of history and nostalgia.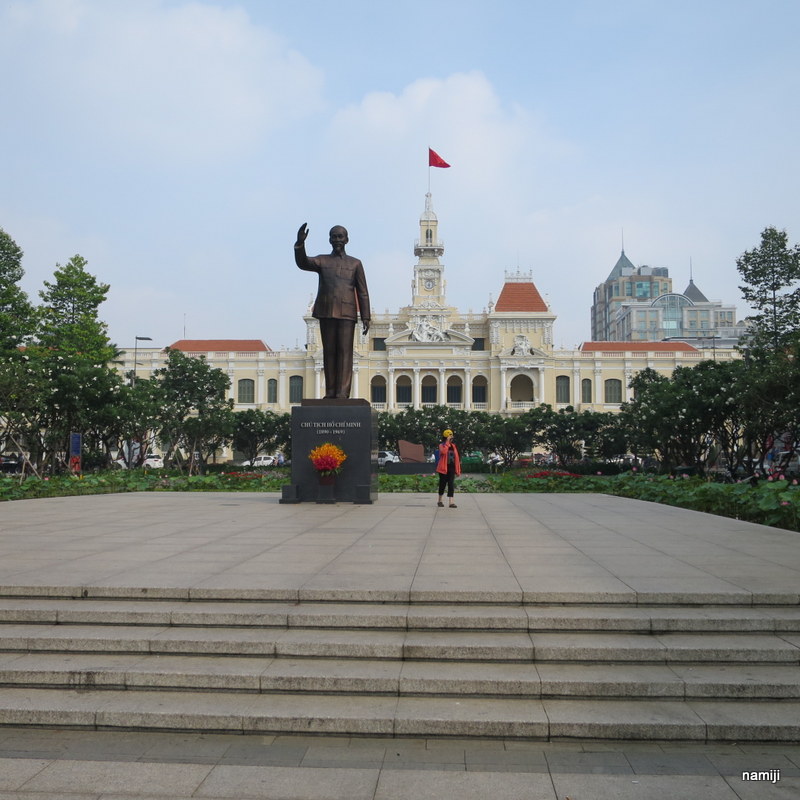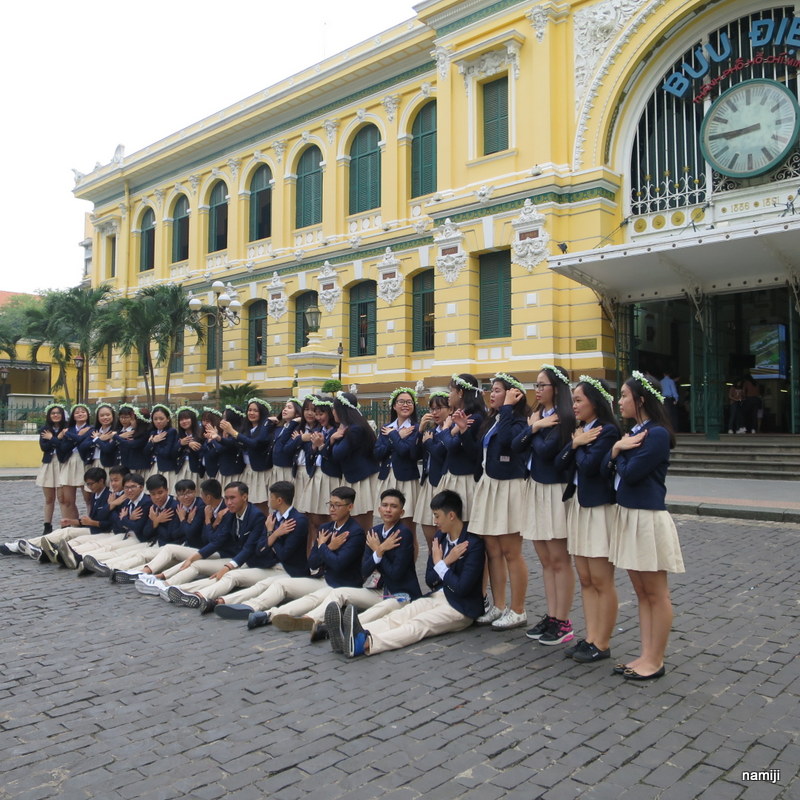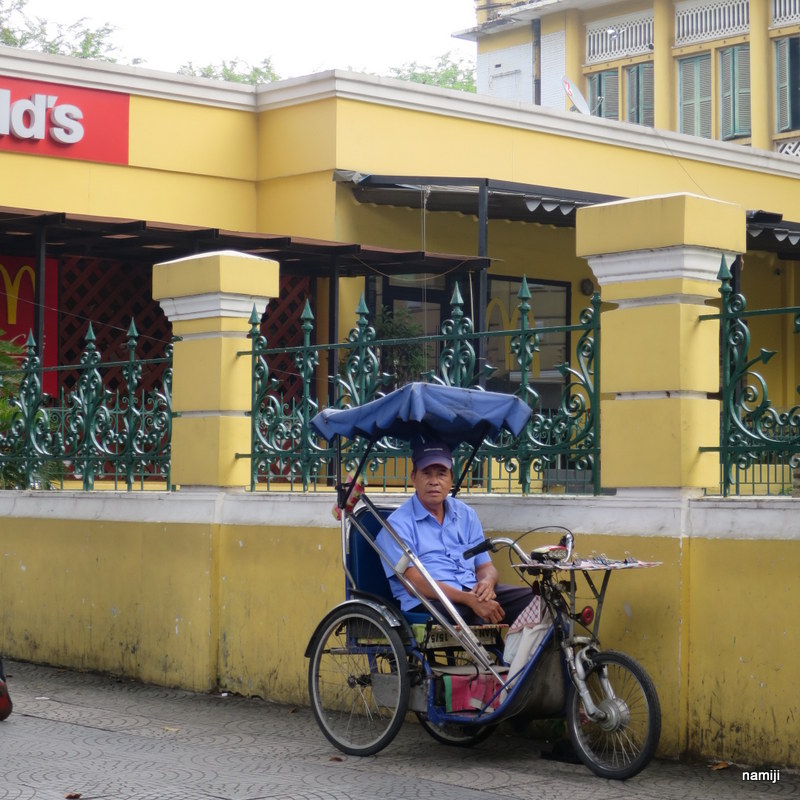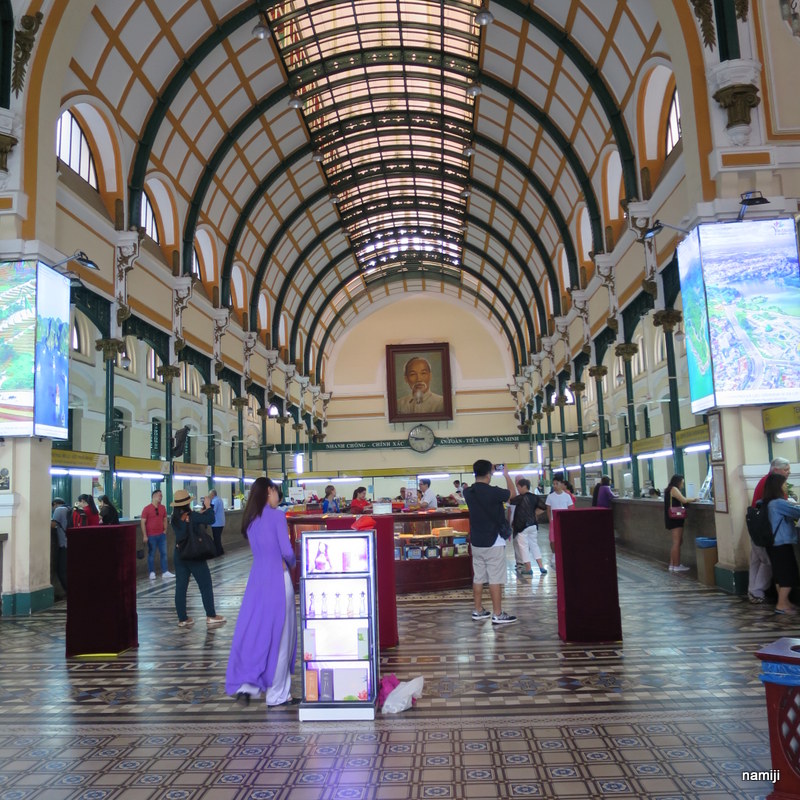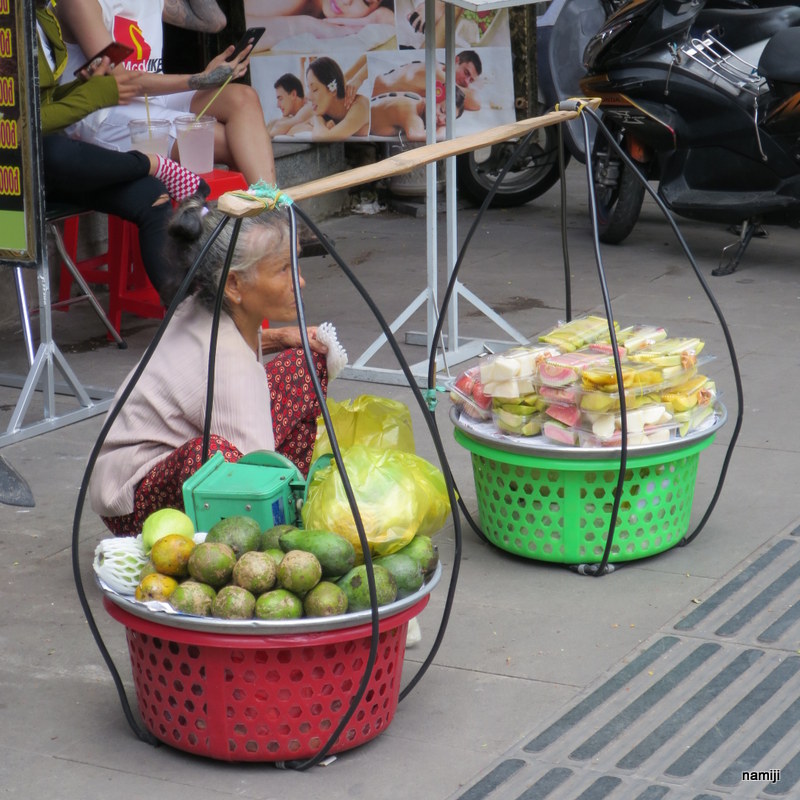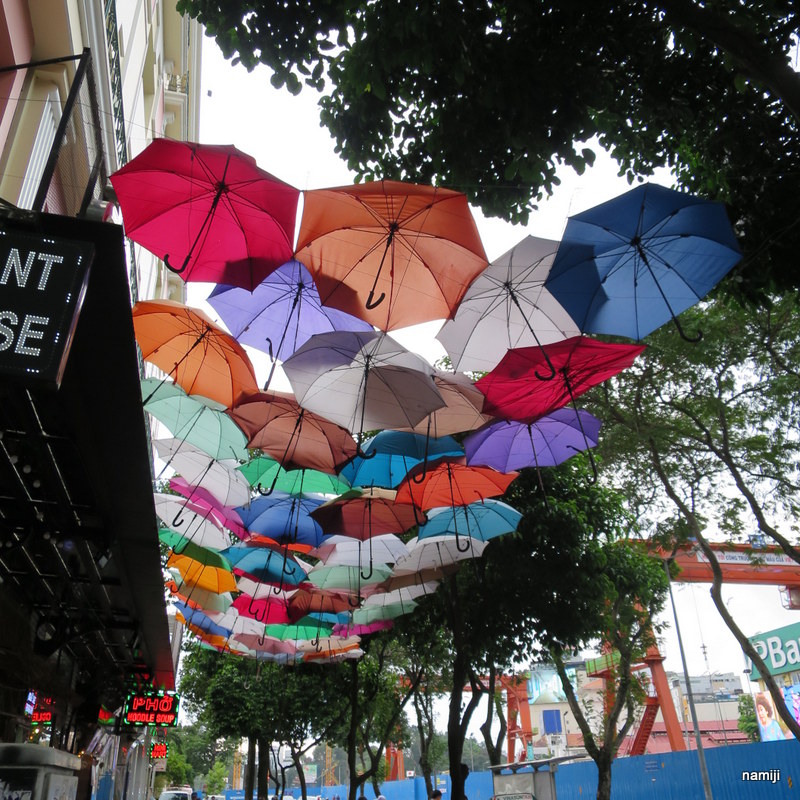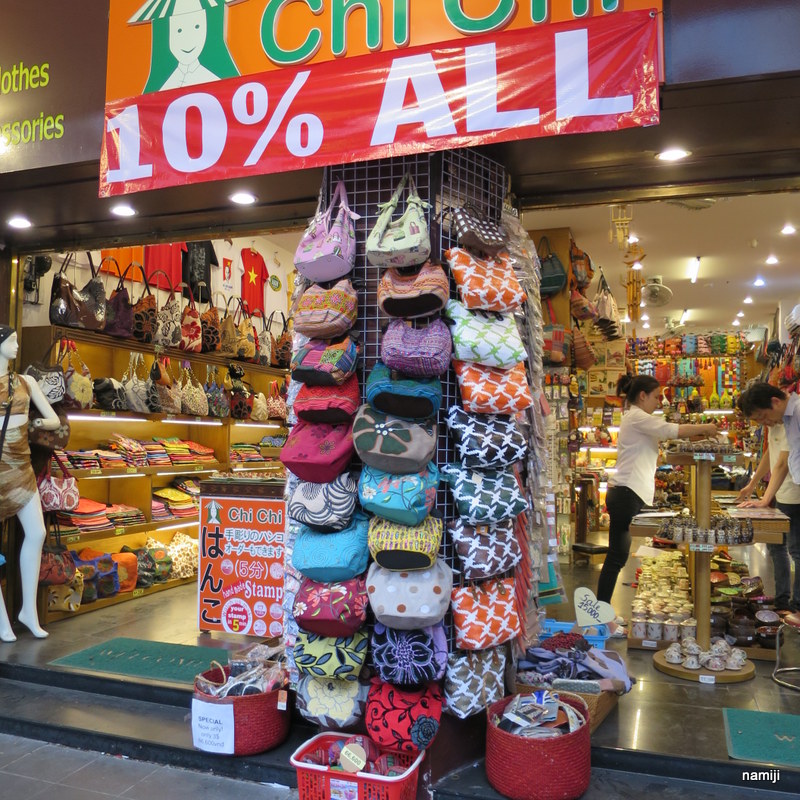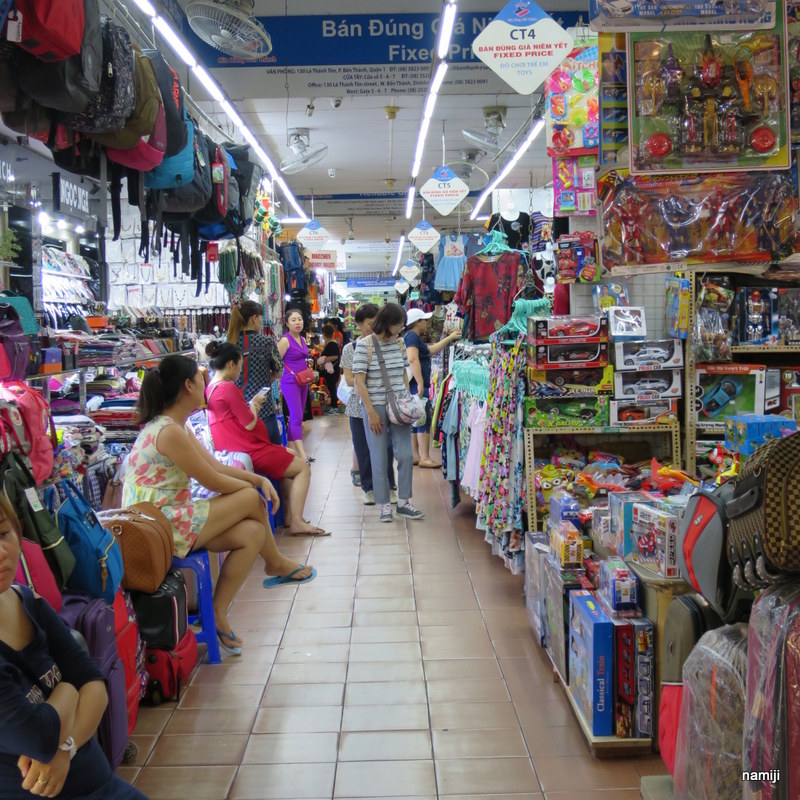 On the fourth day, after breakfast, we went for a walk around the hotel and by chance, found the local market. It was a very interesting place for us. We thought this market was typical of much of the Vietnamese life style.
In the morning, we had the experience of a Vietnamese-style massage. It costs 540,000 Dong, We felt the cost was very expensive compared to most other Vietnamese consumer prices.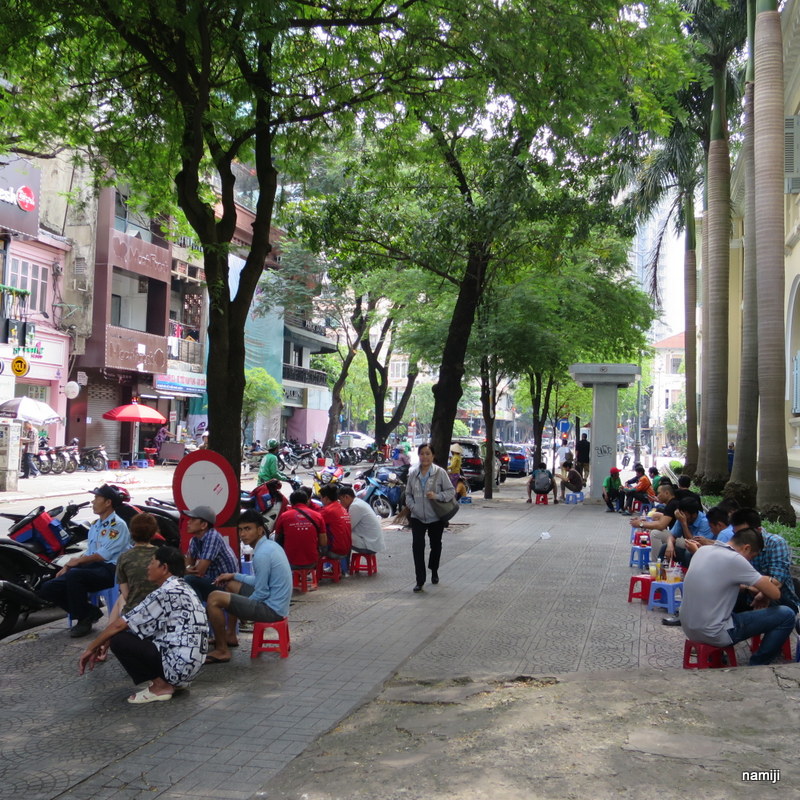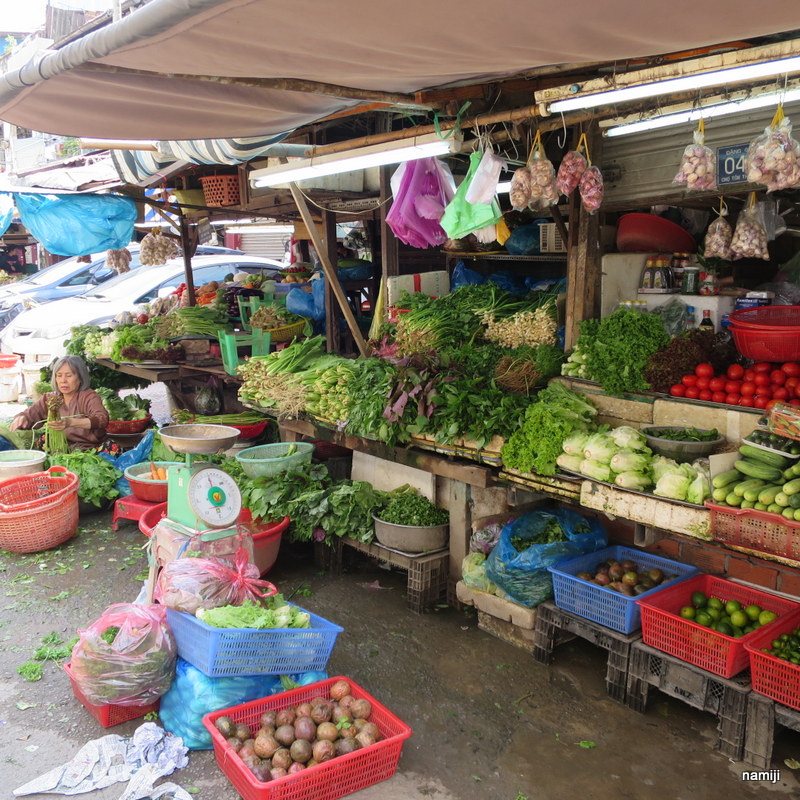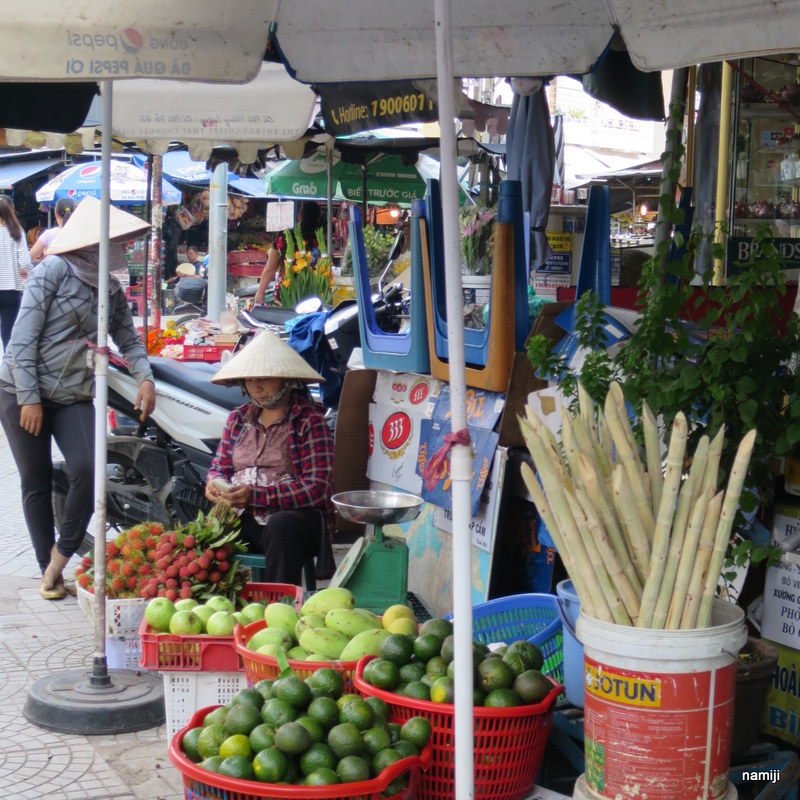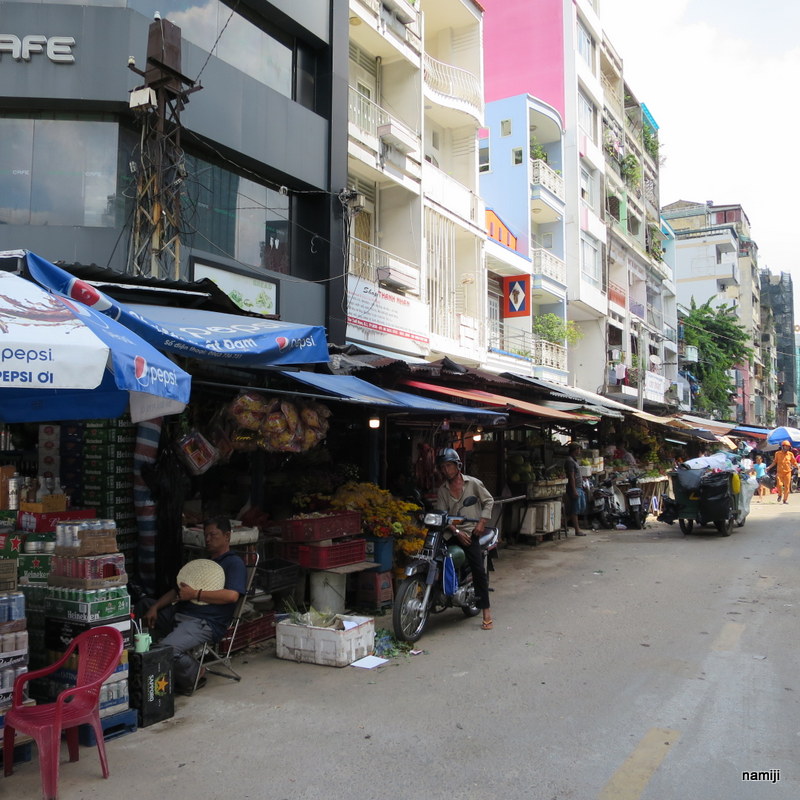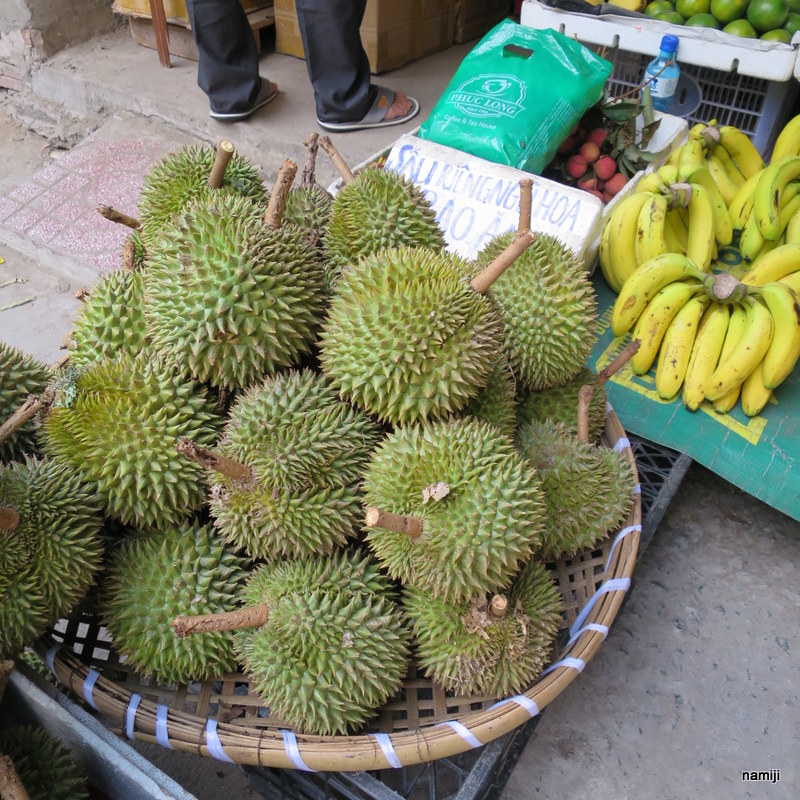 Local market
For lunch, we had good Vietnamese meal at a restaurant named "Vietnam house". The restaurant gave good service and had a Vietnamese style interior and atmosphere.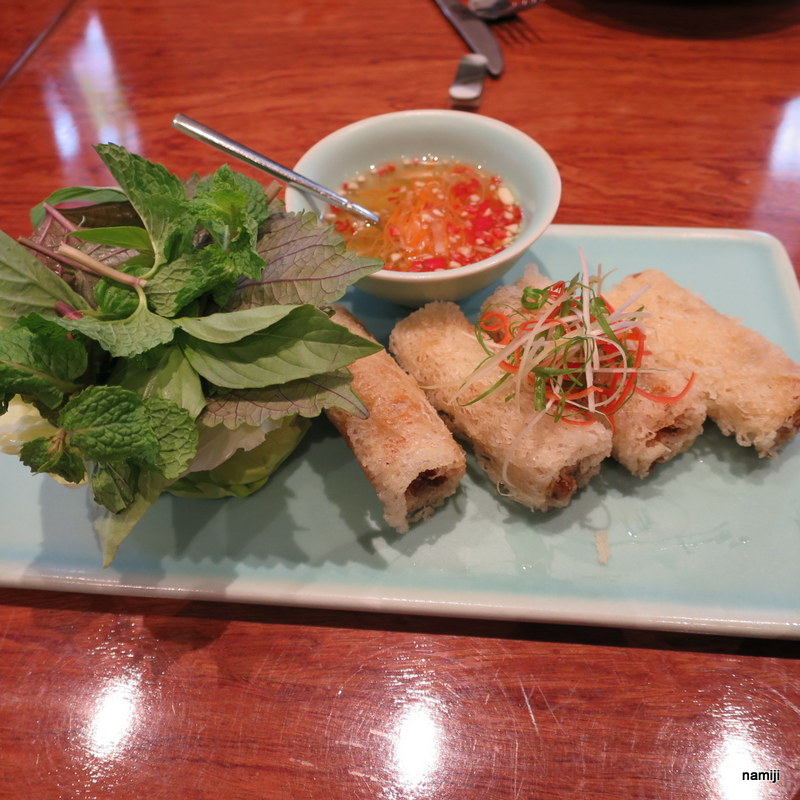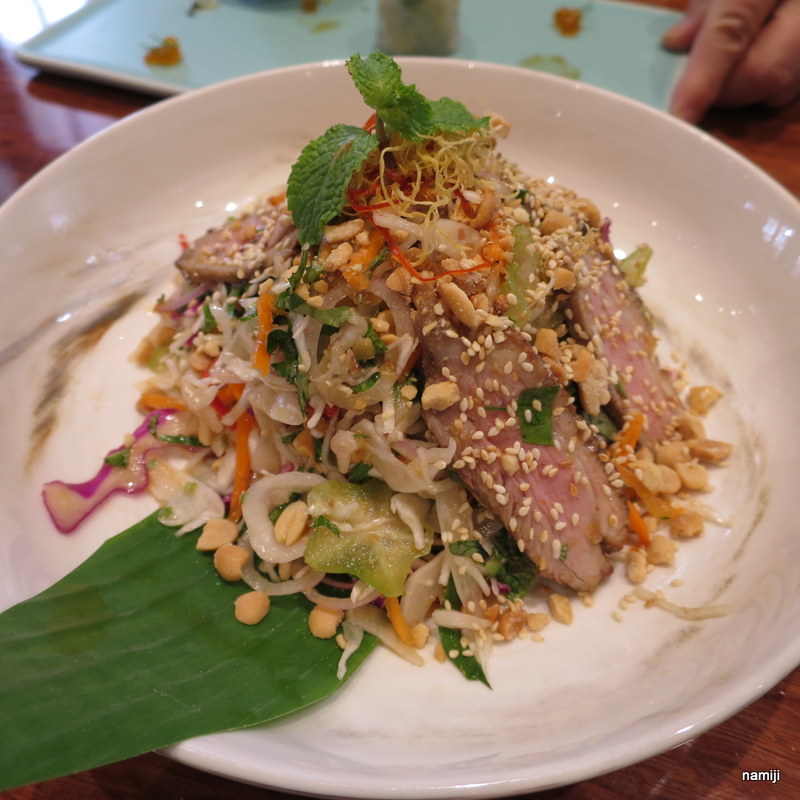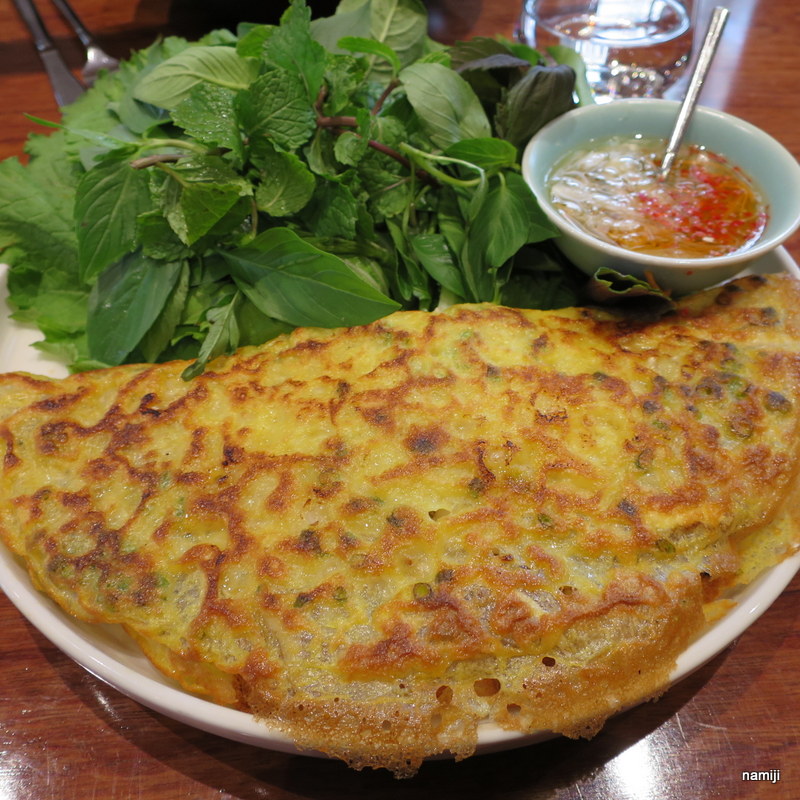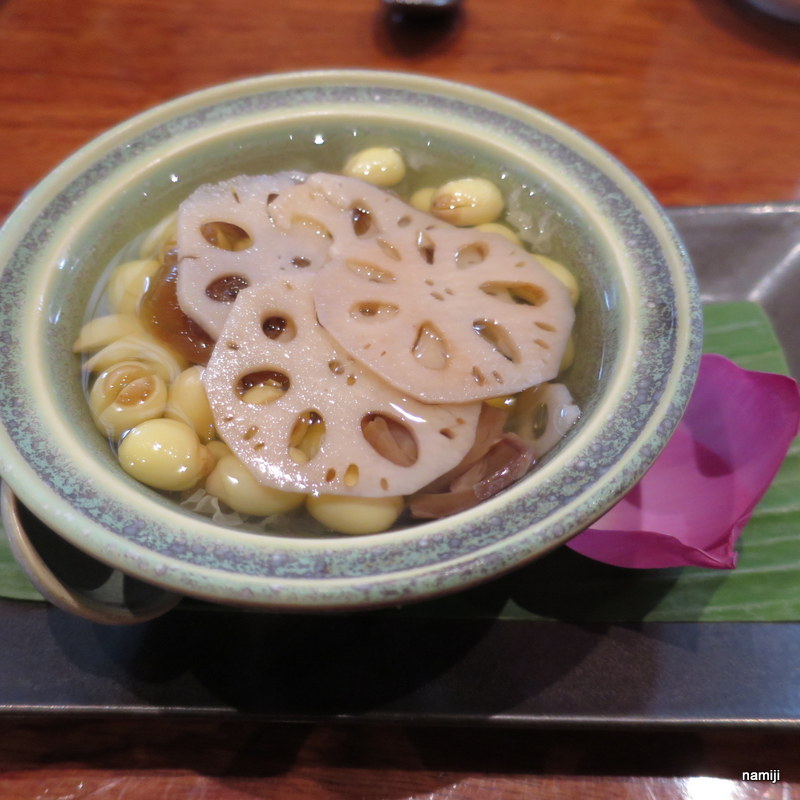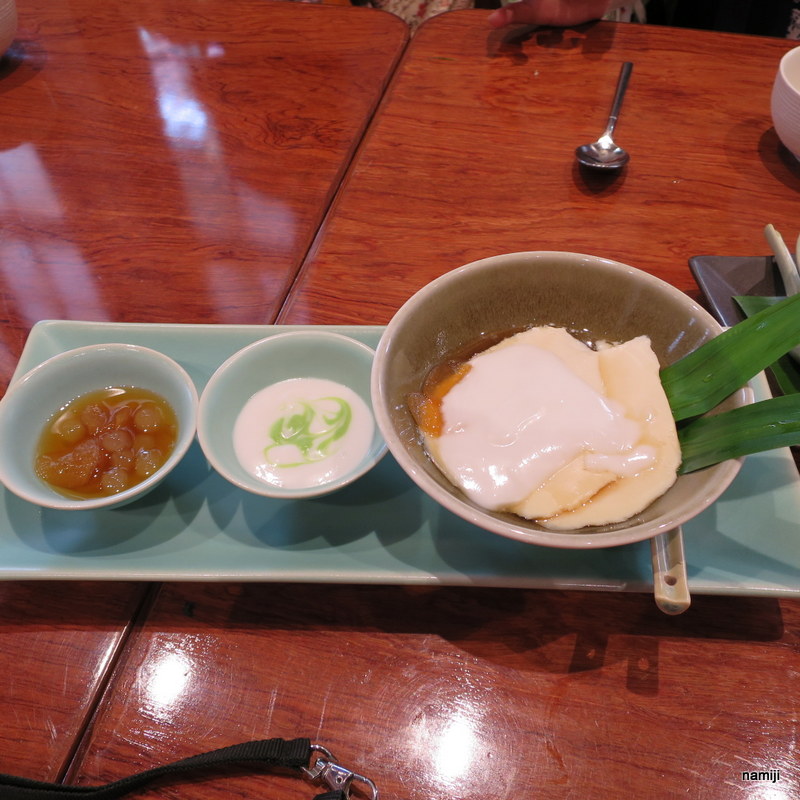 Before going to the airport, we had a little more time, so we went to a Puppet theater.
The show was a traditional play and music.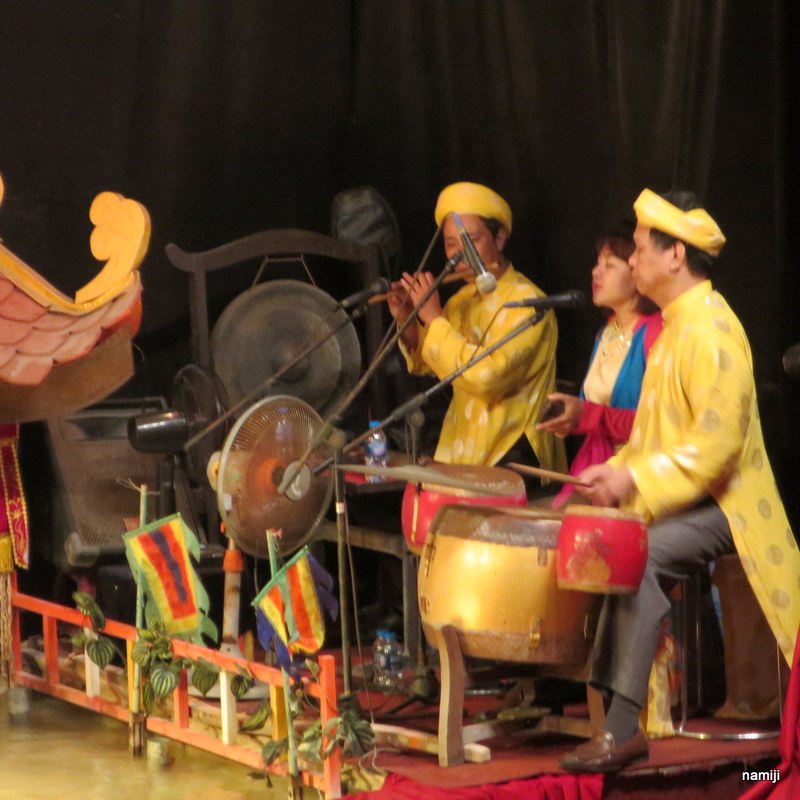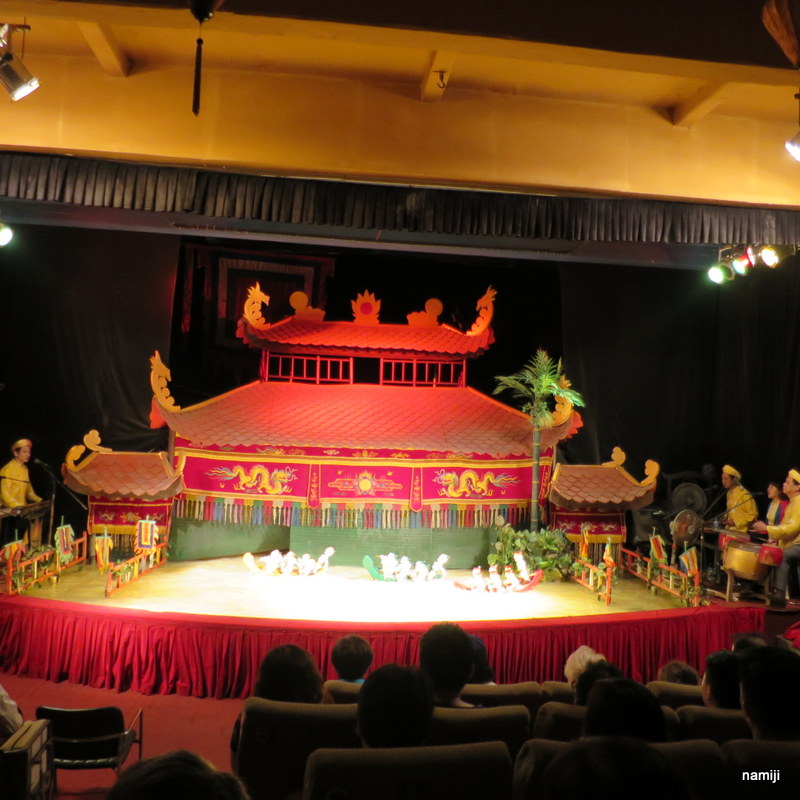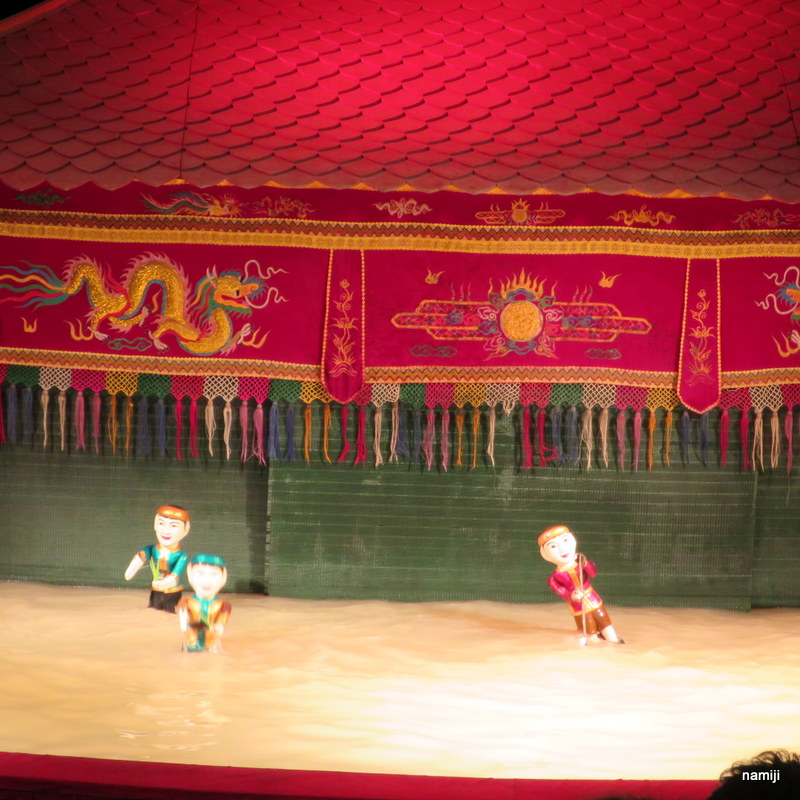 The Puppet theater show
Vietnamese people had hard time, enduring French rule, then civil war then the Vietnam War. Given this devastating history, they have achieved remarkable development.
Through our trip, I felt their strong energy and national pride and got the feeling of a bright future for the Vietnamese people.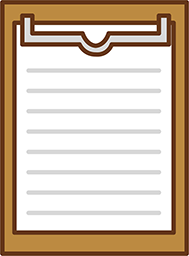 佐田岬の春 ささやかな、そしてリッチなサロン
2018-05-08 16:53
今年の冬はとても厳しい寒さにみまわれた。それだけに春の兆しは心もつぼみのように膨らんでいった。そんな春の日に、ささやかな、そしてリッチな気分を楽しむサロンを開いた。
まずは、三寒四温に戸惑う3月半ば、カフェ・ふ~ちゃんで、フルートとキーボードの音色を楽しみながらティーサロン。
8畳と3畳の小さな部屋で、触れ合える距離でたっぷりと楽しめる豊かなメロディー。よく晴れた一日、海の青も木々の芽吹きの緑もともに体を揺らしてその音色を楽しむ。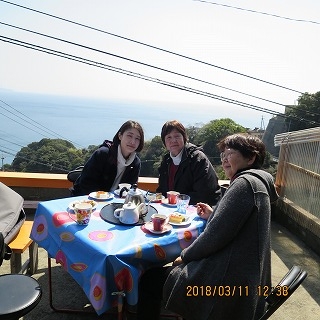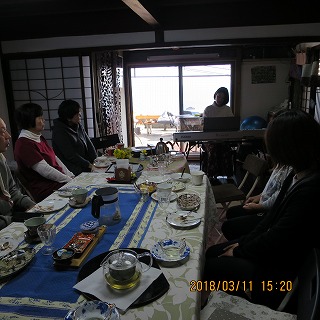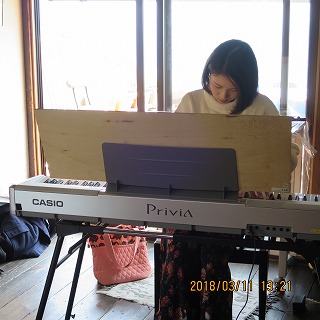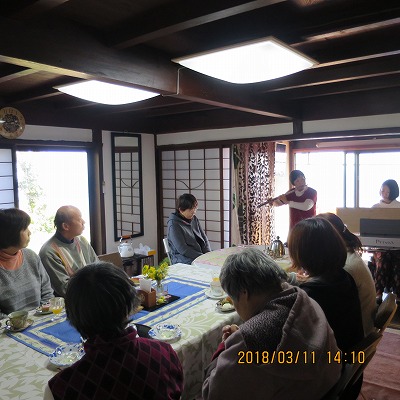 春爛漫,'春のお茶会~花とウクレレをたのしみながら~'とタイトルをつけたサロンはやはりカフェ・ふ~ちゃんで。
隣の庵寺の桜が見事に咲き、めいっぱいの春を花とウクレレと花ちゃんの歌声が演じた一日。半島の人々になかなか馴染みのないウクレレの軽快な音楽と花ちゃんの力強い、そして感情を込めた歌声が小さな部屋の壁を破り、人々の心の殻をやぶり、春霞のように柔らかく、自然に溶け込んでいく。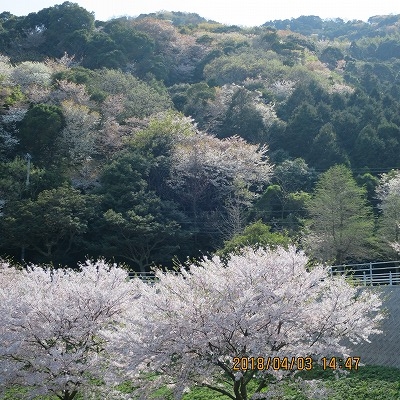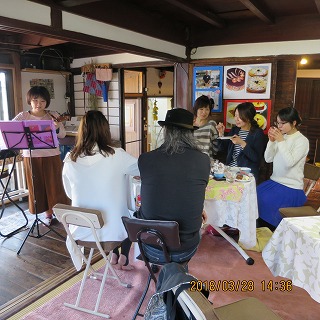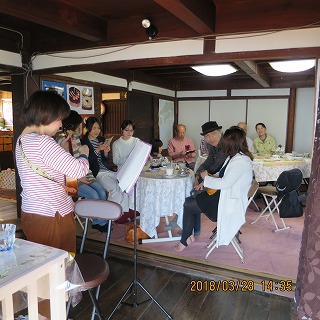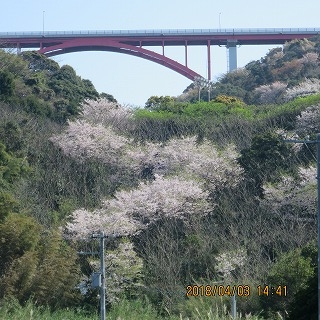 4月、さくらは終わり、緑が流れ出す。まさに自然の舞台、コンサートホールに、瀬戸内海に面する大江の山々が音響効果を、入り組んだ深い緑色をたたえた海が舞台の背景を作り上げた。大江の里の意味をつけた、'江里花だん'で行われたフルートとキーボードの音楽会。この日のために佐田岬半島の自然が全身で協力してくれたような、素晴らしい快晴、柔らかな春風、背にぬくもりを感じる春の日差し。江里花だんのご主人が速攻でこしらえた簡易舞台。奥様の丹念な手入れの行き届いた自然味豊かなガーデン。昼下がりのひと時、何にも増して自然芸術が繰り広げられた。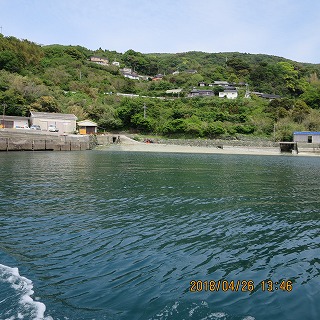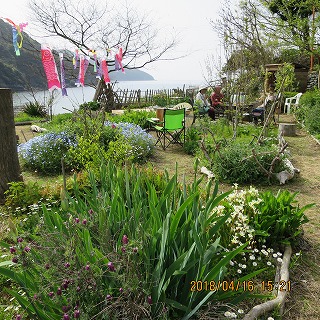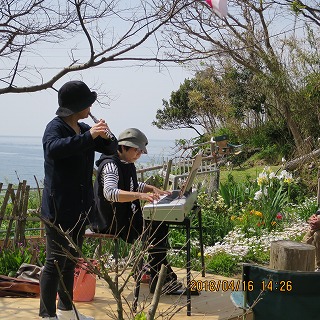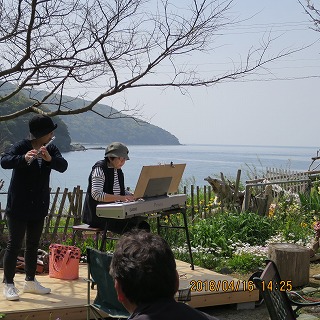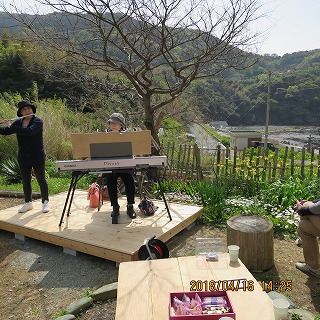 佐田岬の自然は何も真っ青な空、海が象徴するものではない。風の通り道、そして、太平洋と瀬戸内海に挟まれたスリムな岬はその海の影響を受けて、霧が発生しやすい。佐田岬のほぼ中央、山の上にリゾートハウスが並ぶ一角があり、風と霧の名所のようでもある。ここに'自然の庭'と名付け、プライベートの庭を一般公開している一軒の家がある。
4月の深く霧が立ち込めた一日、ここでもフルートとキーボードの美しい音色が山々を覆う深い霧の中に溶け込んでいった。晴れた日の木々や自然の花々に囲まれた時も素晴らしいが、こんなに雨の日、深い霧が似合う場所は多くないと感じた。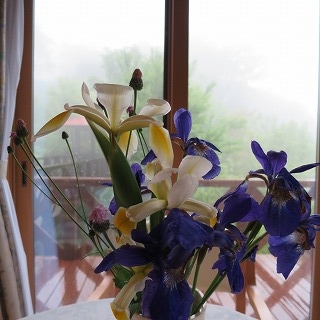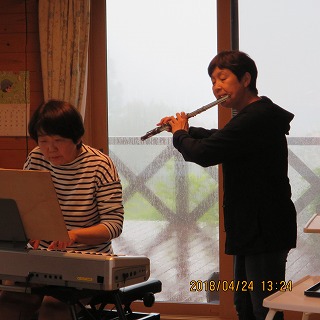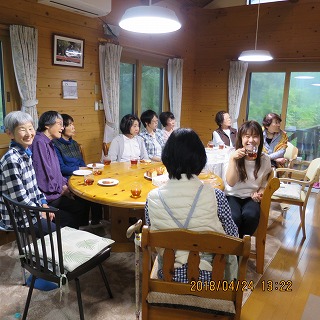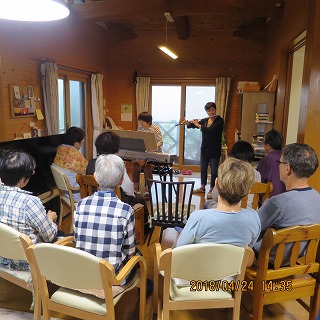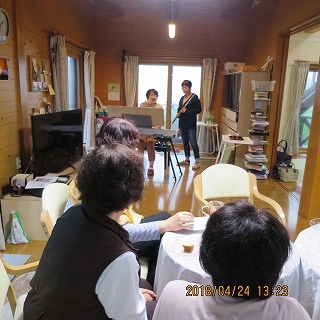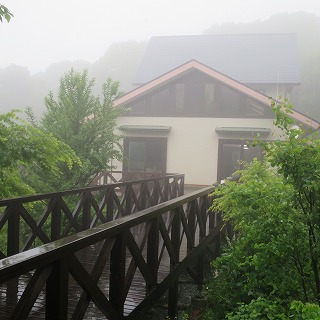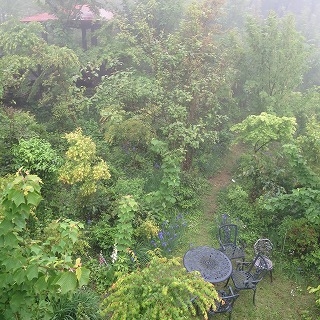 かつて、19世紀頃のヨーロッパ、あるいは日本の大正ロマンのように、手の届く位置で、音楽と会話、親しい人々との交流を深めるサロン文化は、富豪の屋敷の一室ではなくても、自然の中のささやかな場所で、そして、マスコミにしられた著名人でないが、こんなにも豊かな演奏家が身近にていて素晴らしい感動を与えてくれることを、私のように小さな村や町に住む人たちに知ってほしい。多くの人に楽しんで欲しいと願う。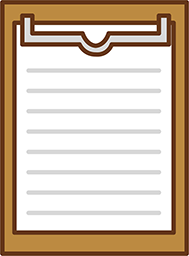 An old temple in my village
2018-02-20 20:40
One of the characteristics of country life in Japan is a focus on annual religious events. For example, the Autumn festival for celebrating good harvests and some events wishing for good health.
Ever since I was a young child, I have participated in such events with other villagers of all ages, even though I did not understand the meaning of such events at that time.
One such event held at an old temple in my village is ' Nembutsu hajime' - the first day of praying to the Buddha in each new year. This old, small temple is associated with a larger temple in the district. We can discover similar small village temples throughout Japan.
My old village temple functioned as a school in the Edo period until Elementary schools were established in the Meiji period (late 19th century).
Until the middle of the 20th century, a priest lived at the temple and the temple was used by village elders and others as a village communication center but unfortunately, we cannot see such a sight nowadays.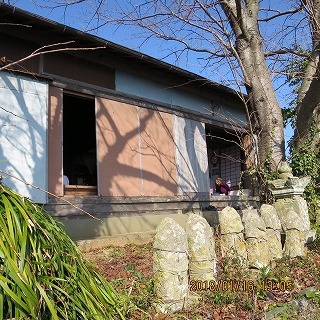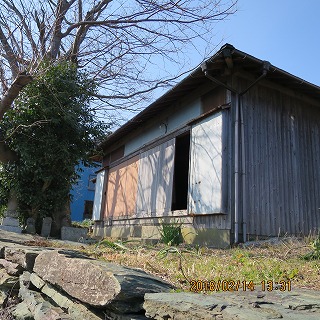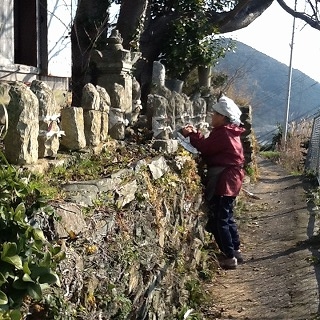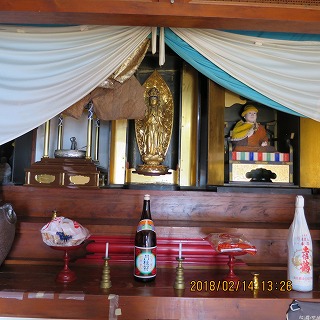 A villager places a cloth on the Jizo (a Buddhist stone statue) The main statue at the temple is Senju Kannon.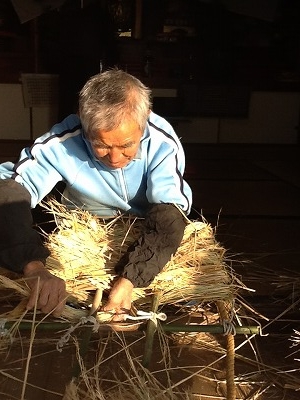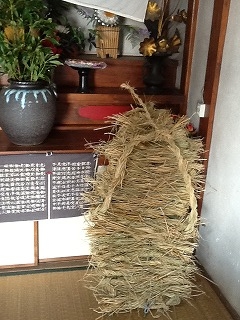 Make a huge straw sandal (Waraji)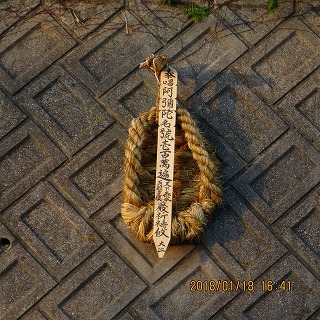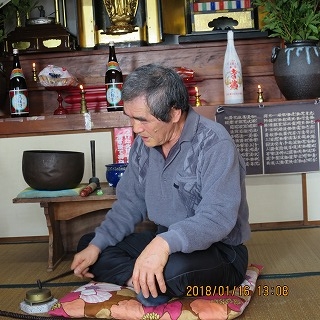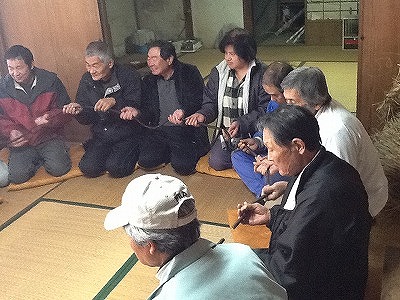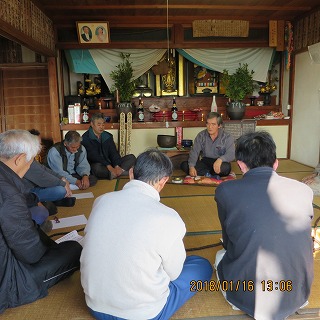 Playing to the Buddha
The day before Nembutal Hajime, villagers make a huge straw sandal (Waraji) and display the sandal at the village gate. This conveys the meaning that you should be careful not to do bad things as you cannot escape the big, big giant! Most villages in the area have Waraji on display near the village gate to ward off crime. These days villagers who can make Waraji or chanting are disappearing. In few years there will be no one left to carry out the events. It is an inevitable change, I suppose.